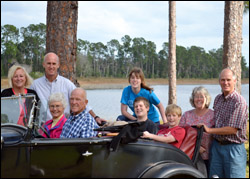 About Our Family
The Crump Family
The Crump family owns and operates Vo­LaSalle Farms in DeLeon Springs, Florida. As fourth generation citrus farmers, our family takes great pride in taking care of our groves and the land.
Steven Crump, president, and his family live on the farm and are surrounded by many farm animals including cows, ducks and goats as well as beautiful lake views and natural Florida wildlife. His mom, Sylvia, and wife, Kelly, as well as faithful workers assist in this family farm operation. His oldest son, Ethan, is a graduate of Florida Southern majoring in Citrus Business with the hope of coming back home to become the fifth generation to work this family farm.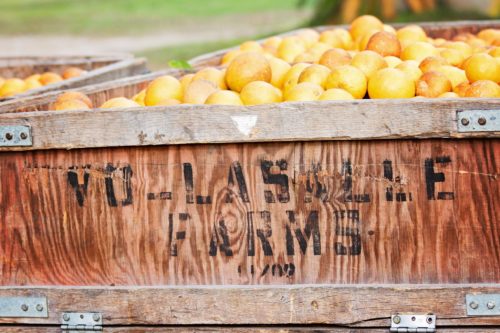 About Our Farm
In 1883 our family came to Florida for health reasons as well as to escape the cold Illinois winters. That year they bought five acres, planted navel trees and started the citrus business. Since then the acres have been added to and many more trees have been planted and then replanted after the killing freezes of 1895 and the 1980's.
Our family, the Crumps, decided to keep the citrus tradition alive and continue to farm some of the same land as our ancestors did over 100 years ago.
From the first blossoms in March until the first day of harvest in November, our goal is to produce delicious fruit for you. We pick our fruit daily for on the farm purchase.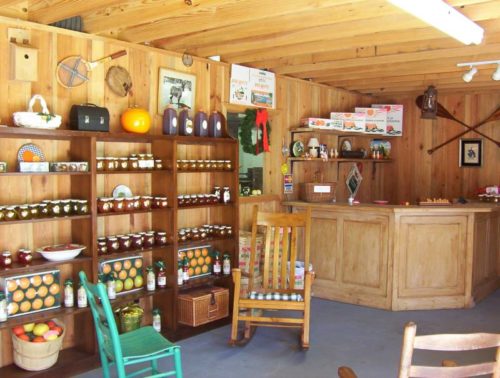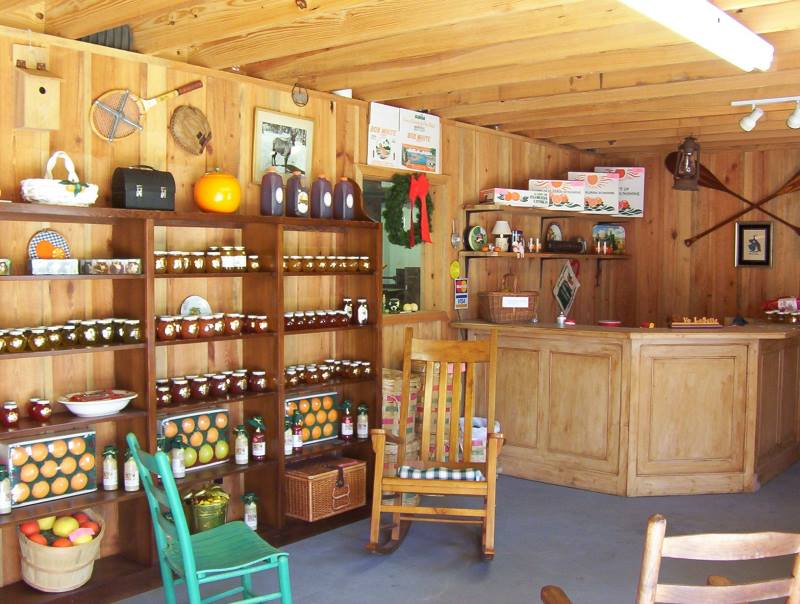 About Our Store and Vegetable Garden
Our main product is our citrus but we have found that we also needed to diversify so we added a hydroponic garden and country store. In the garden we raise heirloom tomatoes, green beans, sweet onions, varieties of lettuces, peppers, cucumbers, squash, Swiss chard, herbs, eggplant, and cauliflower etc. We hope that if you are in the area you will visit our U-­Pick hydroponic garden and enjoy the homegrown vegetables and take home some of our fresh squeezed orange juice. Our store is stocked with jars of local honeys and a variety of dressings, marmalades and jellies. You may also buy a ¼ bushel or ½ bushel bag of oranges, red grapefruit, or tangerines or you can just sit down and enjoy the peacefulness of the farm!
.